Yeah, my idea wasn't NEARLY as good looking as that picture… though that looks yummy.
Well, guess I shouldn't be surprised as to how I was going to do it. What else would a fat girl who is kinda-sorta-afraid-to-try-new-ingredients do when confronted with something they've never used before, and aren't sure they'll like? Mix it and disguise it in a bowl of not very healthy crap just in case the taste is awful?
Yeah, pretty much. Though I'll argue it wasn't really "unhealthy" per se, but sure sounds like it.
I figured with my stomach, soup was a good choice. But Tomato Basil is NOT very filling unless I add a bunch of stuff to it.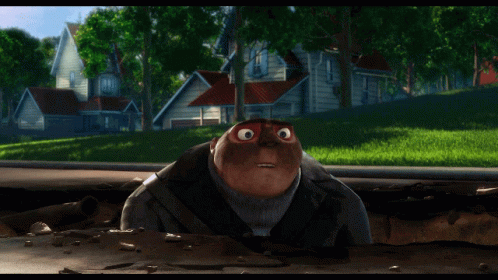 I got the tomato basil out and decided to make something like a Pizza Soup (if the noodles didn't thicken too much). Had some turkey pepperoni I ripped into bits and some mozzarella cheese to drop on the top when done. I washed and drained the noodles as told and put them in the soup to cook (figured the longer they cooked together, the more flavor would stick to the noodles).
And it worked okay. I think the main reason I did it this way (as in adding other stuff instead of just using the basic soup and noodles) was to help disguise the texture. The slippery-ness of the noodles just felt a bit strange, but I started thinking of it as like half-weight fettuccine (I used the fettuccine cut) with a well-cooked egg noddle feel. It was kinda surprising how delicate it was in a sense but I had to bite it to cut the noodles. They didn't just break with a hard slurp like pasta noodles can.
Of course, odds are I overcook my pasta… pasta and veggies I just can't quite get the hang of, though I'm doing better.
Don't think I'd try it like THIS again, but knowing they picked up the flavor nicely without some weird starchy or watery taste made me happy. I've got 1 fettucine-cut and 2 ramen-cut packets left in the cabinet (and ordered 6 more of the ramen–probably would have less of the slippery feel), so I'll be working with this some more. Still got a TON of pasta in the cabinet, so I'll whittle that down & start keeping the shirataki on hand for certain dishes.
I can imagine using them to go with the canned tuna and salmon I got in there… somehow. Too bad Shirataki noodles are so new to U.S. markets compared to other stuff, though, because I can't use my cookbooks very effectively. Gonna have to rely on internet ideas instead.
At least now I know what they feel like by touch and the mouth-feel, so I can work around that. Now I'm curious what a Baked Ziti with those noodles would be like.
Hmm…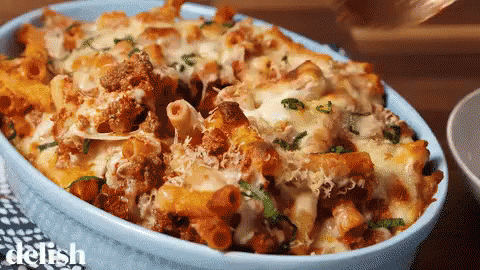 Oh wait, dozens of recipes with a quick Google search.
Sucks to be lactose intolerant. Time to find my recipes for cheese alternatives. This could get fun.