I guess this is the perfect corollary to my previous question about freezing and batch cooking, and makes more sense for me to try as a long-term solution to keeping food handy and keeping costs down. At least, that's the theory. What really made me think hard about it was the fact that having a few weeks worth of meals in the freezer sounds great, but I'm in the sticks and power outages are a thing, especially in hurricane season. That wouldn't do my food much good if I lose cold every time I open the door, in case it takes days for the power to return.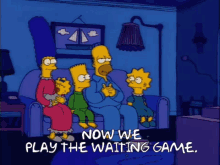 Even if it's gotten better over the years (cutting limbs before they hit lines every year instead of every 5 years sure helps), we're still not the biggest priority when it comes to power in my neck of the woods. And we're likely to have power siphoned from us to help others in higher priority areas (which I totally get, just sucks when you don't get to prep for it sometimes), like during last year's winter storm mess.
I figured this out when I was planning my latest expenses, and wondered if I should get a chest freezer for those extra meals and big stuff (stacks nice, but the containers are taking up all the room and can't buy more frozen stuff for a while). Then I figured the maintenance, power outages (though a chest freezer could last 4 days unopened around here, which would be long enough… may still do it at a later time), and electricity costs aren't up my alley. But an option that uses no continuous electricity (except for prep day)? Yeah, I like the idea of canning.
I just don't know where to start.
I mean, I'm eventually gonna have to go out there (or go in my seed box) and pull out things I really need to work with. I need to clear all the junk out of my garden beds, add some good soil, fix things up. It's late in the season to really plant much of anything, but I can at least get some seeds started and clear out the weeds (looks worse than a vacant lot in that stretch). I want to be able to garden and prep, and learn as much as possible. Hell, the jobs I'm trying to get right now would probably teach me a lot, too.
I'm just wondering if canning is gonna become another expensive hobby that I pick up get prepped for, and then do little of nothing with.
I got a pressure canner last year (haven't used it yet) and a few cases of ball jars and lids. I figured I could definitely use the glassware no matter what, so that wasn't a big deal. I also have a helluva stockpot I can use for water bath methods. I've got the tools.
I guess I just don't know what's actually worth making, especially since I don't have any produce right now. And I don't think using store produce is gonna be terribly cost-effective or useful. I made a batch of salsa a few nights ago (with the express purpose of canning and the like), just a simple recipe I found in one of my cookbooks with a few tweaks. Yesterday, I decided to can it and was surprised that all that salsa fit into two pint jars. Guess when it's in a big bowl it just looks like so much more.
Admittedly, I also boiled and cooked it to reduce a smidge (and ensure that there was no bacteria or fermenting going on, especially after reading about hot packing–I wasn't brave enough to try cold yet and risk the glasses breaking because I had missed a step… again, lots to learn). And after that I got the tomatillos I had on hand and made a tomatillo and jalapeno based green salsa. That made 2 pints as well. And all the jars were properly sealed when I checked on them this morning.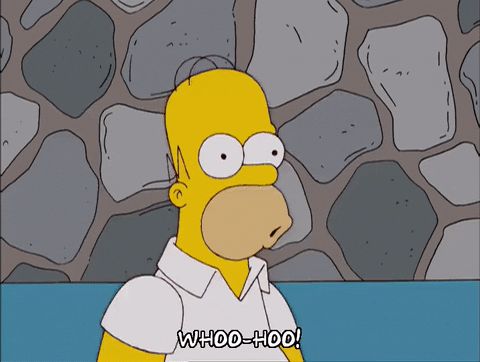 I'm curious how it'll turn out, but after thinking of how many tomatoes I bought and the cilantro and other stuff, I probably could've bought a few jars of salsa. Admittedly, I might've saved about a buck, and won't have a bunch more salsa jars floating around (only need about 6 for overnight oats these days). Food prices are getting nuts, but I don't think buying store produce (unless it's really really REALLY on sale) is gonna do much good… and the freshness aspect has to be taken into account, of course.
There's a lot I need to learn, and though this was a fun (and probably tasty experiment), I just wonder what I should do to ensure it's worth it. If there were any harsh lessons that some canners learned over time. I've got some good books, but sometimes the anecdotal is more helpful, at least in helping me figure out the best questions to ask or ways to approach things.
So, anybody a home canner, or former home canner, that's willing to share a bit here? I'm just wondering if there's certain things you've made or tried that ended up costing you more than just going to the store, or things you learned didn't work out so well when you tried them, or maybe you had to add more sugar/salt/whatever than you were comfortable with.
The pH thing is probably gonna make me a bit nuts, and remembering that more acidic stuff needs water canning and low acid stuff works fine with pressure. I'm just concerned with getting so into it that I end up spending a lot more money than I want in the long run because things turn out terribly or it really would have been cheaper just to go to the store (I know time is an expense, but if it's a skill I'm willing to learn, it's a worthy expense).
I've only got cup and pint jars at the moment, and will eventually (maybe) get quart jars… just not the biggest fan of pickles and really haven't tried much pickled stuff in years. I can think of some bean soup recipes I wouldn't mind canning and putting up (trying to get away from those sodium-filled soups if at all possible and get inventive with my own recipes). I just wanna learn as much as I can (and read a bunch) to save myself some money first, and make sure it's worth it.
Crap, I'm gonna have to re-do my kitchen again… or find a way to make a canning pantry in my utility room. Sheesh–I'm never gonna get this house totally taken care of if I keep these "new ideas" up!
Anyhoo–any advice you're willing to give to a newbie home canner? I'm ready for it.
Floor's yours…