I touched on this a little bit yesterday, so some of the revelations may feel a bit similar.
I figured out this week that I'd been sliding downhill since leaving college behind. I mean, I did my degree for my Bachelor's, then went back fast as I could for my Master's (when no job popped up and I was getting desperate to feel useful). And I haven't done squat with either degree.
Something just wasn't working for me. I mean, I was a bubbly, excitable student, but it was mostly because I was that kid that wanted to learn as much as possible. I wasn't totally distracted by my environment. I was at school to learn, and I did as much as I could. High school was weird because I wasn't so excited by school anymore, but still wanted to do my best and that was my main job as a teenager: pass and do well. College was amazing because I was such an eager learner again, and I kept going for more and more classes.
I noticed something I hadn't before: that the structure of school and directed schedules kept me going strong. Once I'd left schooling behind and had to do for myself, go get a job in my career, direct my own self… I was lacking far more than I ever imagined. Somehow that desire to help and do more and be part of a group and learn just didn't manifest when I had to tackle things myself.
I had people joke (after I got my Master's) that I would probably go back to school and get my PhD, that I could be a professional student. I actually balked at that because I wanted to use what I'd learned out beyond the academic world and find a career that would let me.
It didn't occur to me til this week that I had no clue how to do that. I'd missed something vital in my education. I didn't know how to get away from prescribed schedules and assignments and make my own goals and stick with them without having to rely on someone or something else's direction. Somehow I've borrowed bits and pieces of how to work and made them work for a time, but that's it.
I was stuck, and I've been stuck going on 10 bloody years now.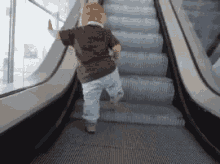 I took the path of least resistance and still managed to get nowhere. I'm now wondering if I really wanted to be a classroom teacher, or I was so used to school that I didn't even try to imagine myself realistically working outside of that environment for a career. I became cynical and jaded while searching for teaching jobs to the point where even after 4 years and no classroom of my own (and lots of job fairs, resumes left behind, a few interviews, and many years of substitute teaching), my enthusiasm for wanting to teach and lead students through lessons began to wane.
It also didn't help that as much as I kept hearing about "networking" as a buzzword, I never really learned how to do it, so the odds were more stacked against me every year, especially as the recession went on and on and nobody was leaving their teaching jobs.
And I noticed, this is when my tendency to make "to do lists" and "schedules" has become little more than busywork. I make study plans that stretch for months and discard them within a week. I buy planners that end up with either so much white-out on them you can't write legibly, or the paper's been worn through by too much erasing. It's like there's some weird tick in my mind where I feel that since I did as much as I could to meticulously write and revise my "to do lists", that was almost equal to actually doing the task. Okay, maybe not that strange. But somehow it felt like once I'd spent all that time finalizing the plan, I couldn't make myself actually DO the plan. It's like the "prepwork" became conflated with "finished product", even if nothing had been started.
My therapist told me that this kind of behavior is indicative of some possible ADHD (and possible OCD, according to a few online screenings I took). It makes no sense to me because I know I can clearly see nothing has been finished and it's just an idea on paper, not even sketched out of physically worked on. And yet, there's some part of my brain that acts like it's been done.
Scarily, it makes me wonder how far the "living inside my head" thing REALLY goes… how delusional can one get in that regard?
So, because of my crazy financial situation, even if I wanted to right now, getting a full test and possible meds for ADHD just can't happen. Instead, I'm looking into whatever I can to get my hands on to find alternatives to help me out of any ADHD tendencies or behaviors. I have mental health workbooks and books galore that I could consult, and will start to this week. I am also seeing how well diet and exercise can help those with mental disorders (or suspected ones) and what to keep in mind for them. I mean, in some instances, it seems ADHD can be helped by these things, but it could be anecdotal, too. Or just coincidence with some other changes to the body or routine. Hard to say, though I'm more than willing to try it out or find out.
Can you be paid to be a human guinea pig for something like this? Because I'd love to do that if possible… long as they're not jabbing me with needles and it's a decent amount worth the time involved (hee hee).
So, it seems every week I've found something new to work on for myself, and some newfangled thing to try and study or incorporate into my routines in some fashion, some way to keep it in mind. It's just too much and I know I've been overwhelming myself with a lot of this, which is likely why I nearly snapped yesterday. But I honestly did feel, by the time I was driving to work, that if I went home to find that a meteor had landed square on my house and smashed it to kindling, I probably wouldn't have been surprised. It just felt like "what next?"
I liken it to something I heard from one of those audio reddit stories where the guy made a boxing analogy regarding his wife's infidelity and finding the truth, that there comes a point where the punches are still coming, but you just don't feel them anymore, even though they're still causing damage. Like you've been rendered numb as to what's going on. That's a lot like how I was starting to feel inside, and I just couldn't stand the idea of it going on and on with no clear plan, direction, or even a glimpse of the resolution in sight.
I still can't, and am hoping that this week I can get some meditation strategies in order, a cleaner house (at least a little more each week), a good exercise and eating routine, and be able to weather the tiny storms that come along with grace, and treat the bigger concerns accordingly without turning it into an end-of-world scenario in case things look terrible. Stress is a killer, after all, and it's high time I stopped letting it rule.
And this week, of course, is gonna be about jobs. Lovely, lovely jobs. Things that make money, which makes the wallet feel happy and sated while the knot in my stomach loosens. There's so much to learn, and it's time to do more than just hope for the best. Time to learn what a better me (physically, mentally, socially, spiritually) can actually be.