I'd been planning to see Dune opening weekend at the theater, but then after slicing my thumb open and being put on some painkillers that recommend you don't drive while on 'em…well, that plan went a bit bust. But I gotta admit a bit of relief that it didn't happen quite that way, because I forgot how much I hate being in close quarters with a bunch of folks on opening weekends.
I'd prefer to support a film by being there with my dollars on opening weekend, but I learned to avoid it over time. The three times I managed to do an opening weekend (pre-Covid, of course), we had folks talking, having popcorn fights, the not-subtle checking of phones, laser pointers at the screen as jokes…ugh. Shit like that is why I avoided even going into the theater for years. I go for the early-bird tickets (also cheaper), on a weekday, and a couple weeks after opening to ensure minimal crowds.
And to top it off, I was going into a new theater I had heard great things about with assigned seating, a VERY strict cell phone policy (hence the assigned seating), and could take my time and look around a bit. There were only about 5 other people in the whole theater, no talking, and an awesome sound system to enjoy that Hans Zimmer score when the credits rolled… and the rest of the flick, of course.
I knew that it would be enjoyable to see Dune 2021, even though I'm a fan of the much-maligned 1984 film. They're very different, and it's great that they are so different. For one, the pacing in the 2021 version (and multiple-movies that will result from it) is great. The character development, visuals, action are all wonderful.
I have to admit that a newbie into the "Dune-iverse" might be a bit perplexed when it comes to some characters and what they're doing and why they're important. The book was big on the characters inner thoughts transmitted to the audience, so for example, you knew a lot about Dr. Yueh before the Harkonnens show up (and some revelations made their way through V.O. inner thoughts in the 1984 version… lots of them). But in the 2021 version, what happens would probably be surprising to anyone who didn't know the story, though his reasons for doing what he's done do come to light later.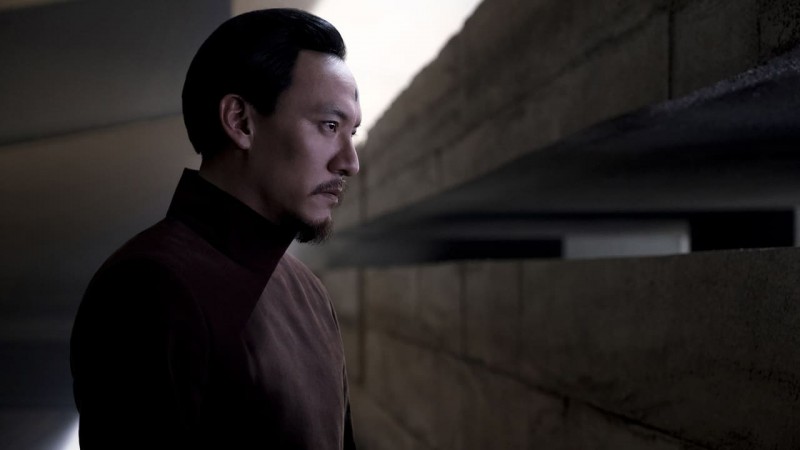 More is kept from the audience, but at the same time, the pacing keeps things going. It didn't feel too short or too long (though I admit I was holding it for the last 20 minutes–I learned to sip that frozen coke so I don't miss anything and never get a bunch of junk food at the theater). 2 hours 35 minutes, not counting the half dozen or more trailers and "silence your cell phone" adverts before the flick. But it really lets you take in the world that was created, and let you get a feel for things.
This is the type of movie I desire to see in the theater more than any other. I really only go to the movies to catch films that I want to get totally absorbed in and just soak in the world and what's going on. Some I'm okay waiting for DVD or HBO showings, even if I wanna see them.
But I have to say, I REALLY can't wait for part 2, whenever that's going to be. And I'm going online to download the soundtrack this weekend. I love the atmosphere created by the music, sound, visuals, etc. As far as I know, I'd never seen a Denis Villenueve film before, but he's definitely a director I'm gonna keep an eye out for now, and I hope he gets to direct all that Dune has coming til the end.