(gif found on theawesomedaily.com)
Out of the blue, after watching a few too many first reaction vids to Monty Python and the Holy Grail, I remembered an awesome t-shirt design from way-back-when and now I want the bloody thing. When I first saw it, it just made me laugh WAY too hard.
And it got me thinking. Isn't this the ultimate geeky standoff? Gandalf with his staff, The Black Knight with his sword? Neither budging.
Of course, with that visored helmet, a no-blinking contest wouldn't be a good measure of steadfastness.
The gifs and pics just cracked me up too damned much.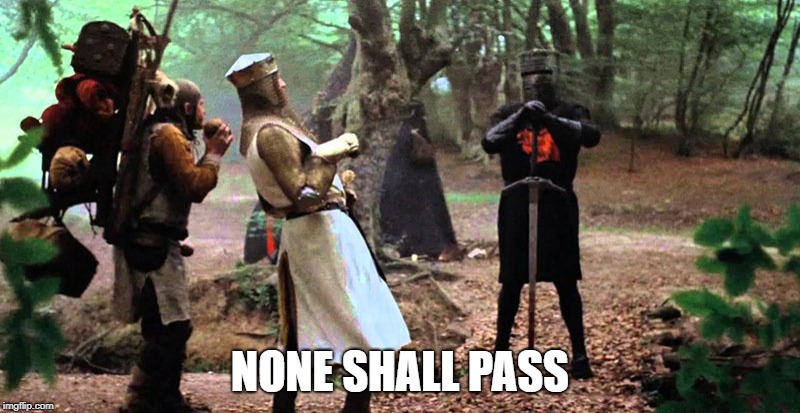 So, now, I pose the question to you… who do you think would win the stand-off between the two and why?
In the meantime, I'm gonna try my best NOT to buy this delightfully geeky and fun t-shirt, now that I know it's still around, dammit.
Seriously, you can buy the t-shirt on threadless.com. I didn't think it was still around! Image found browsing on geektyrant.com's site first.
Floor's yours…