My internet's been iffy for days because of some repairs before a major rainstorm came in. I just didn't expect my herb garden to die such a swift death as I was meeting with a neighbor.
So, a few months ago, I was working on an herb garden I could have in my kitchen right next to the window (and some awesome fragrances to boot for the hell of it). It turned out alright, and I branched out into experiments with some root veggies, berries, and the like.
I'd installed grow-lights on the shelf racks for the plants in bad daylight, and was trying to water as close to schedule as I could. They reacted best (or at least seemed to perk up fastest) when I'd feed them rainwater. I'd take some out of the rain barrel and let them drain and it would all be good.
Well, why not put the whole wheeled shelf rack out when it's raining?
I also set it out in decent weather with plenty of humidity when I don't want to run a fan for circulation next to the backdoor, a way to take more advantage of the natural light and temperature. Set it out and put the caster locks on and bring it back in as the sun went down, plugging in the grow lights again.
So, I did that earlier today to take advantage of the rain. They weren't going to get drowned where I had them, but they could take advantage of the natural water, the wind and the like. I knew it would rain most of the day and I checked on the shelf to make sure the plants didn't get soaked because of direction changes.
Well, my neighbor's had a phone issue, trying to get service, so she came over to borrow my phone and a few other things from me (she's got a dog that has started peeing all over the house all of a sudden and can't get rid of the smell). We chatted for a while and the wind really started to pick up. No problem with the shelf as far as I could tell.
We were talking for a few hours at least in between calls, and she just left about 10 minutes ago. That wind was damned cold, and got REALLY strong. I knew that temperature drop just isn't good for those herbs and I gotta get 'em back in and plug in that grow light.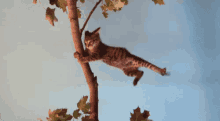 Well, the rack was gone. I'd put the brakes on the wheels like usual, but I guess that wind was too strong and somehow managed to push that rack off the edge of the deck where the steps were, because I found it and all the pots flipped upside down with potting soil everywhere.
I didn't even hear a crash or anything. The wind must've disguised it, but hell, I thought I would've at least heard a thud!
I was initially upset, but it ended up a more resigned, annoyed feeling because it was damned cold and I was gonna have to do some basic cleaning. The herbs weren't doing as well as I wanted before today, either taking too much time to grow or not at all. I was actually debating whether or not to start over with some of them, but considering how saturated the ground was by that part of the deck, it looked like I'd be scooping up bare root plants in the dark, the pots scattered and labels gone. So, it was just a matter of trying to do basic clean up.
I got the rack back up on the deck and WELL AWAY from the edge. I'm going to have to re-clip the lights a little better, but none of them are broken that I could see. The pots, though, I can safely say I'm glad I got the resin ones that I could paint with the water catchers in the bottom, because otherwise I'd be cutting my fingers on broken shards in the dark.
All of them but my Genovese Basil were emptied. Several of the smallest pots were cracked apart and unusable. I was really annoyed because I'd hoped that I could salvage some of them. On the flip side, I just swept the dirt into the hole I was trying to fill on this side of the house. The gap between the last step and the ground is big on this side of the house, which is why I rarely walk down it. But that garden soil would help hold down the fill-dirt I tried to put here before the rain, so maybe this will help me out in the long run.
Hey, I did say I was trying to find silver linings–this is one.
I just find it a little funny that this happened the night after I got all my seeds together and sorted into compartments in my seed cases. I have a TON of seeds, and far more herbs than before. When I started the herb garden, I was eager and impatient. I wanted to get as much as I could growing. Some didn't take, and some were actually store bought starter plants because I couldn't stand it anymore.
Even funnier, I'd made a note on my to-do list to take all the pots, garden tools, and buckets of soil to the shed and get them out of my mud room so I could deep clean. But I got distracted with those seeds and cleaning up some of the garden beds outside (and just didn't feel like hauling those boxes of stuff out while my bad knee was twinging). So, now they're conveniently placed due to procrastination. Hmm…
Well, now I can take my time and do it right. I actually am trying to clear the decks (and started cleaning out my beds a bit in the main garden yesterday) and get the 2021 growing season ready to go. I've got so many seeds I need to figure out what will work best and which ones I can put off for later (instead of wanting to do everything and letting many go to rot because I wasn't prepared).
I'm giving myself the next few weeks to consider new seeds to start, and to clean the pots up and paint new names on them. I really need improved garden labels and I have a bit of time to get that settled. I'm just annoyed that all that work went down the steps because of a heavy chill wind. And that you can't depend on caster stoppers to do the job even if you're talking about wire shelves with a low surface profile.
Guess I learned a physics lesson today, too: it's not just the shelves, include some heavy potted plants and you've got a 6 foot structure with enough surface area to get pushed over. I would've thought just the pots would go falling down the steps, not the whole damned thing. The things you learn, I suppose.
The wind cleared the decks (pun intended) to help me figure out my losses, write a new to-do list, clear off the table, get my paint set out for new pot labels, and pull up my gardener's almanac database to plan a new growing year. Hopefully I'll be wiser all around.
Anyway, time for a cup of hot tea, make some soup and grilled cheese, and enjoy the heater while making improved gardening plans. And maybe I can put that basil I saved in my soup tonight.
If there was a plant I had to save and cook with, it was that huge basil.