I have to admit, I'm not the least bit prepared to be doing NaNoWriMo this year. I was set to do some prep work in October (when I remembered the event was coming up–gee, October went by fast), and somehow never got much of anything done. I did get some writing prompt books and found my stash of ones I'd started but never finished working on.
And today was day 1. I'm certain I can write nearly 2,000 words a day (or more than that if I don't officially get started on the draft til day 5) every day… it's just the late start.
I had a lazy week. So lazy, in fact, that I couldn't bring myself to actually take the bedsheets out of the dryer and put them back on my bed. It's been a week and they're still in there. But the way the weather's been, just a few sheets and a fleece blanket were comfortable enough, so it didn't bother me. Guess it's just the "duh, go get that done!" that is sticking with me.
I think this is the first time I'll actually thank that Daylight Savings Time thing instead of cursing it. I got up nice and early, and with my new schedule in mind, I followed it for the most part. At least, the first half of the day. I got up, got the dogs out and fed the others, sat on the porch with my first cup of coffee and my journal to get some writing done. When I was done with a few pages, I brought them back in, cleared off space on my dining table again, and started tackling my inspiration and prompt books. I spent a good 4 hours familiarizing myself with what I had and, amazingly, I went to town writing a bunch of ideas down.
I thought it would take more prompting (so to speak). I thought it would be tough. Nope. Did a little reading, opened up a page, answered some questions, and then off I went. I don't have a novel-length idea yet, but this is just flexing some muscles right now. I expected more hand-wringing and distraction.
I guess the daydream I had a while back worked out.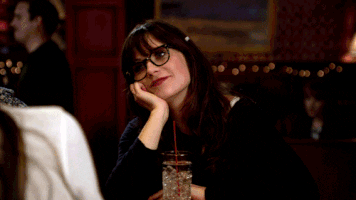 I recently found a music channel on my cable network that was something like Coffee Shop Cuts or something. Whatever it was, it's close enough to remind me of working at one of the tables in Starbucks, where I used to get the most writing work done. Being broke as can be right now and thanks to COVID, I'm gonna be here writing a while. But I had to create a sense of the feeling. A good long table, comfy straight back chair, plenty of light, good music, and coffee were what I needed most.
I want to kick myself but I'm not that flexible. I just wanted to write something and get back into working along fiction lines. And it wasn't all that hard. I just had to do it.
Granted, the atmosphere helped with minimizing distractions (even with the pups walking around and nudging me for pettings once in a while). And I guess the weather was on my side: it was bright, sunny, beautiful, and just a little cool but not too bad. I opened up my windows and aired out the house to take advantage. I think the fresh air in the house really helped keep me calm and focused.
Perhaps now I've found a routine I can work with and not change up a dozen times. I can do this.
Amazing how that feels to say that–I really believe I can get back into a writing routine, to be focused and enjoy the hell out of it, and actually participate in NaNoWriMo this year, as I've wanted to do the past several years. I never even got close.
I just need to dust off old outlines and see what's there, or see what else is coming out of my head that I can put on paper and do something novel-length with. Of course, this is the first year I learned that you can do outlining and prep-work BEFORE the official start. I always thought you started from scratch on day 1. Dunno how I missed the signs that you could at least outline things before starting.
Forehead, meet desk.
Oh, well, live and learn. And sleep, for tomorrow will bring more writing… that is, if I can sleep. Apparently a few minutes ago some small wild boars were moving around and my other neighbor's dog was spitting mad and howling and barking at them. I was a little creeped out, wondering what the dog was barking at when I heard rustling between my house and another, then I saw shapes shuffling off just out of my flashlight's range.
Oh boy. My dogs are REALLY gonna be excited to go sniffing things in the morning. Guess I'll read til the other dogs (and the pigs) move off and far enough away they won't wake me up.