I had to remind myself of that. So. Damned. Many. Times. Too many. I was feeling tired, worn down, depressed, annoyed, headachy, and just trying to find something–anything–to do. I didn't wanna clean house, and it was a bit hot outside so I didn't take the dogs out right away when I got home.
Rather, I was working on a needlepoint project just to keep my hands busy at the very least. The rhythm of moving the needle through the plastic canvas, I can go pretty fast as long as the yarn doesn't snarl too much.
But it was just a really big distraction. I should've cleaned like I'd planned to, but I was just worn out. I had a small bout of food poisoning yesterday, so maybe it was a headache from avoiding food til I was sure I'd be okay. But eventually I was able to eat normally and walk around with my dogs a bit.
I was trying to distract myself from my negative thoughts, my loneliness, my anger at how things have gone in my life and for other people. It was really, really hard to do.
I was out on my porch the past two afternoons in a row, and I have to say, with all this craziness going on, all the illnesses and desperately trying to avoid illnesses… it was a damned beautiful day outside.
It's been that way most of the week, at least, down here in southeast Texas it's been. Sure, getting toward annoying heat between about noon and three, and very very bright outside, but as the days began to dim, the breeze would come through and more clouds to beat out the heat.
It was wonderful.
And I found something to do that wasn't the repetition of needlepoint.
I had a few bags of red mulch I hadn't put out around my fruit trees to replace what had been lost after overgrowth and mowing. But I realized I had just enough time and product, inflated the tire on the wheelbarrow, and went to work shoveling some around each tree. The dogs were out with me, my escape artist tethered in the backyard for once, chasing the squirrels. I figured it'd be nice to do something different. And my free-range girl found some neighbors taking a walk down the road and went with them for a couple hundred yards before returning home (had to sniff her doggy friend, I guess).
And while watering the mulch and trees, it was getting a bit darker, and just enough breeze to keep the mosquitoes away. I was happy about that, and it felt so nice. We all had a pretty good time and I was startled to realize I'd done something productive while stuck at home after that brief stint at work earlier.
I am feeling more apt to clean thoroughly tomorrow after work. Part of me just hates that I procrastinated on cleaning–again–only to do nothing most of the afternoon and evening. But I think it was necessary. I needed time to think and get all the crap emotions and thoughts out, just feel them while the needle and yarn moved in my hands in repetitive motions, and then all was quiet in my head.
For some reason, maybe because of the food poisoning (still can't figure out how or what prompted it), yesterday after work was just the biggest downer, a real drag. It's strangely liberating to be the only one in the office, but the day just drags so long when nobody is there ad so few coming in the door. I'm definitely gonna vacuum the hell out of the office tomorrow, but other than that (and figuring out where the bees are coming from), there's not much for me to do but wait for the few customers coming in that need their background checks done for vital services.
Though I'm an introvert, it's jarring to be so limited in my interactions.
The only ones that seem to be really thriving in this time are the fish in my tank. Quite a few ended up preggers and releasing their frys within days of each other. I've got at least 15 babies swimming around, which means a dangerously overcrowded tank if these guys start growing much bigger. If my neighbor wants a few fish, I can definitely scoop out some babies and help 'em restart their tank. Anyhoo–
I spent much of yesterday and today spaced out, just not at all with what was going on and the depression just flowed. I managed to get rid of it for a while earlier, and the yardwork was calming in other ways.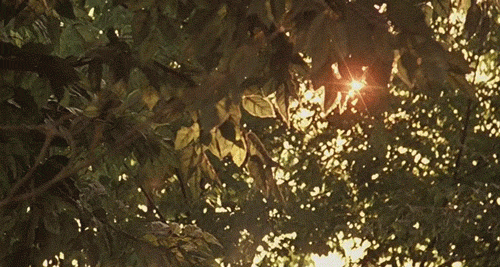 I'm glad a thousand times over that I got this house with the porch attachment. The porch is wonderful in this weather, and trying to stay outside instead of in with my thoughts helped drag me out of my funk. I had fresh air and the blooming trees to look at. Also, after throwing some bird seed out for the animals, there were quite a few cardinals hanging around and some even came on the porch a few feet from me.
The weather made a huge difference in my attitude both times.
Perhaps it'll work it's mojo tomorrow as well. I have to work in the morning, but hopefully it'll be busier or the boss will send me something to do when I have downtime during my limited duties.
But at least it was beautiful outside. It made it a little easier just to have that.
It's small, but something to hang onto when the darker thoughts want to come crawling out.
I'm not big on religion, haven't been in years. I find it weird how the weather doesn't sync up with such an ill population and all. Not miraculous, or created to instill a sense of calm. Just weird. That's what I've taken from it, really.
Hoping for the best for everyone. virtual hugs, and live long and prosper. I'm going to finally get some sleep and think pleasant thoughts to dream to.